Welcome!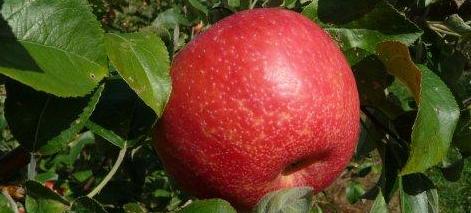 Pick-Your-Own Today:
Crimsoncrisp & Jonagold Apples
PYO Apples are $1.99 per pound ($1.49 per pound if over 20 pounds)
Please pay for everything you pick.
In our market:

Pre-Picked Peaches, Apples, Summer Produce, Preserves, Local Honey
To receive weekly updates throughout the farm season, sign up for our email list: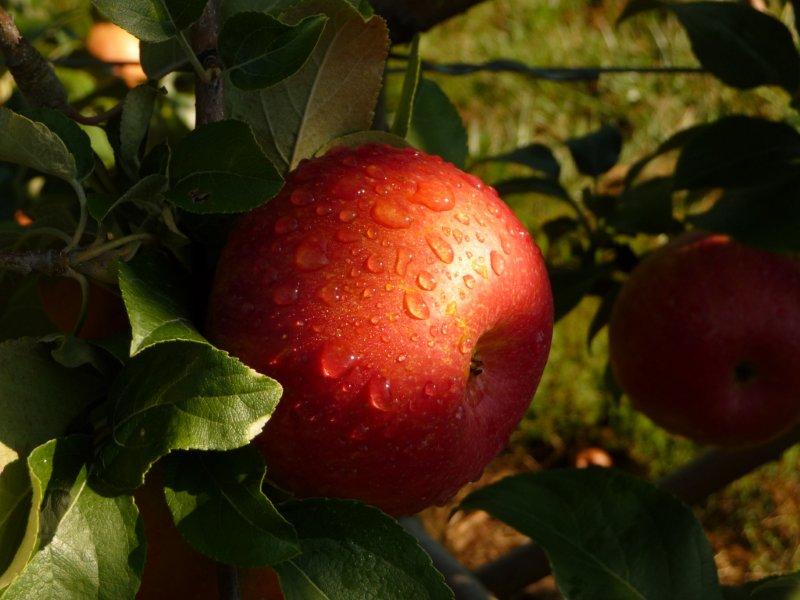 Photo Above: August 25th, 2015: An apple at Homestead Farm.
NO PETS

NO BIRTHDAY PARTIES

NO PROFESSIONAL PHOTOGRAPHY
We accept cash, Visa, MasterCard, and Discover.


We do NOT accept American Express.
We do NOT accept personal checks.
About Us:
The Allnutt family has farmed in Montgomery County, Maryland since 1763, when James Allnutt purchased 746 acres by the Potomac River. Homestead Farm consists of 230 acres of James' original purchase. Today, Ben Allnutt, his wife Maureen, and their sons Ian and Russ, make Homestead Farm their home and continue the family farming tradition.