OPEN
9am-5pm, 7 Days a Week, Rain or Shine
Open Every Day in October

Pick-Your-Own on Farm (requires admission $):
Apples:
Pink Lady, good picking
Cameo, good picking
Aztec Fuji, scattered picking
$1.99 per pound pick-your-own apples
Pumpkins: 65 cents per pound pumpkins
Complimentary apple picking bags provided (or bring your own).
Please pay for what you pick.
$ Farm Admission Information:
In Stock in Market (while supplies last):
Apples, Cider, Pumpkins, Fall Squash, Gourds
Local Honey & Fruit Preserves
Scenic Hayrides Saturdays & Sundays 10am-4pm (requires admission $)
No Pets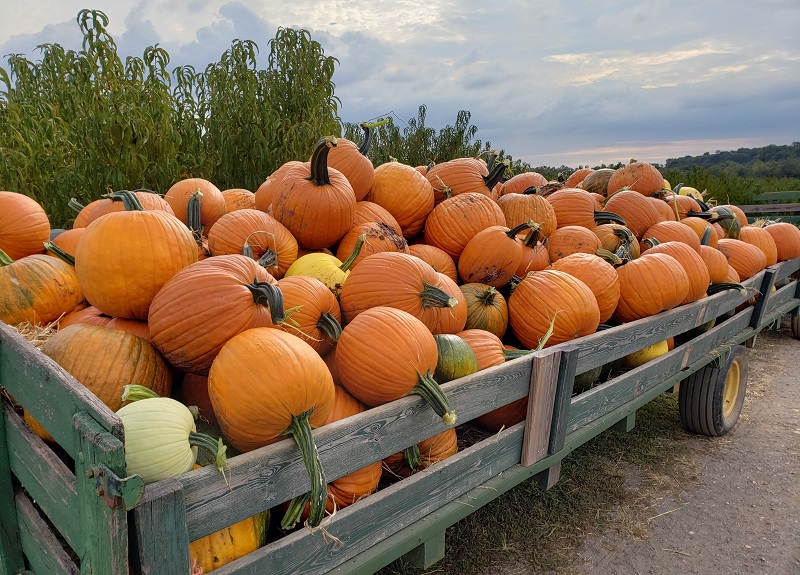 To receive weekly updates throughout the farm season, sign up for our
email list:
NO PETS

NO BIRTHDAY PARTIES

NO PROFESSIONAL PHOTOGRAPHY
YOU MUST PAY FOR EVERYTHING YOU PICK.
We accept cash, Visa, MasterCard, American Express and Discover.


We do NOT accept checks.